---
---
Track Your Blood Pressure Anytime, Anywhere!
More and more experts now recommend that people with high blood pressure regularly check their blood pressure at home.
Well, now you can control and track your health at all times with this wrist blood pressure cuff!
And we've brought you a solution with Portable Wrist Blood Pressure Cuff Machine BP Cuff Monitor LCD Display.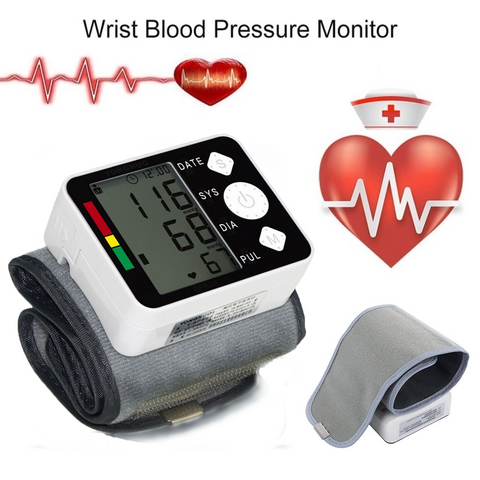 This blood pressure wrist cuff is thin, small, easy to carry and to use, making it super portable. Even if you are non-medical personnel, you can check your stats using this medical blood pressure omron device. The wrist bp cuff includes a cuff and can accommodate the circumference of your upper arm.
In addition, our blood pressure machine measures your blood pressure to provide accurate results. Portable and easy to use, this home blood pressure monitor is automatic which allows one-handed operation, making the process quicker.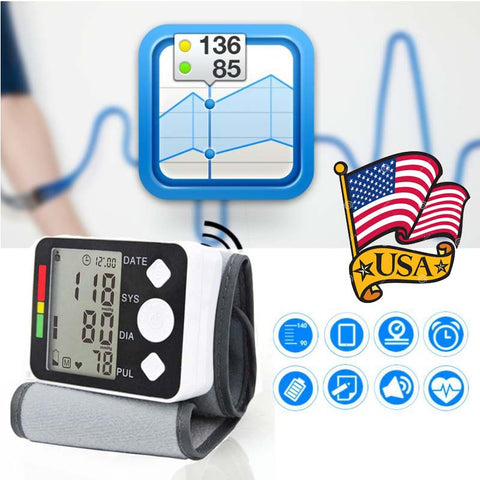 Aside from monitoring the blood pressure, our blood pressure cuff also detects your heart rate. It also displays the heart rate in the average number of beats per minute.
The machine also features a large LCD screen where you can read your vitals.
The machine consists of a cuff that is attached to the back of the machine. The cuff opens and closes using a Velcro system.
RECORD YOUR BLOOD PRESSURE - With this blood pressure machine, you can measure your heart rate in the average number of beats per minute anytime and anywhere you desire.
PORTABLE AND LIGHTWEIGHT - This wrist bp cuff is simply the best wrist blood pressure monitor to carry with you at all times because of it's lightweight and compact features.
EASY TO USE - Simply press the button, and the blood pressure monitor will automatically set-off to help you read your blood pressure. Simple and awesome to use!
Descriptions:
* Application parts: Wrist Type
* Auto power off: Auto power off when no operation for 1 minutes
* Operation Environment: 10-40 degree centigrade, relative humidity less than 80%
* Exhaust way: Automatically exhaust rapidly
* Pressurization: Automatic Pressurization Mode
* Memory Capacity: 99 Group of measurement data
* Accuracy of Measurement: ±3mmHg/±0.4kPa(Blood Pressure)/±5%(Pulse Rate)
* Range of Measurement: Pressure:0-280mmHg(0-37kPa);Pulse rate:40-190times/min
* Cuff Adjustable Size: 135-215mm
* Application: Irregular Heartbeat Measurement without Clock Setting
* Product Size: 78*68*30mm
* Power: 2 x AAA batteries(Not included)

Note: without voice function.

Package Included:
1 x Wrist Blood Pressure monitor
1 x User Manual
(Please note batteries are NOT included, they have been removed at manufacturing for accelerated delivery)
Shipping -Your Item will be packaged and shipped out within 3-5 days of ordering. It will delivery within 7 to 15 working days! Please be patient and note that delivery times will vary depending on your location. 
---