---
---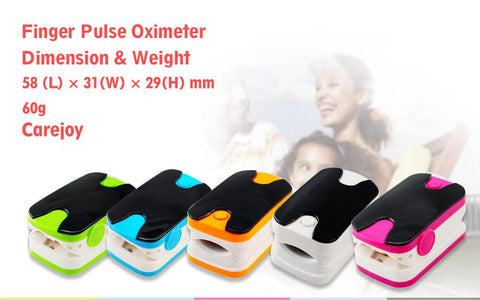 Features: 
- Color OLED display, simultaneous display for testing value and plethysmogram. 
- The display interface of OLED can rotate four directions whith six different display modes after pressing the power button for less than 0.5s.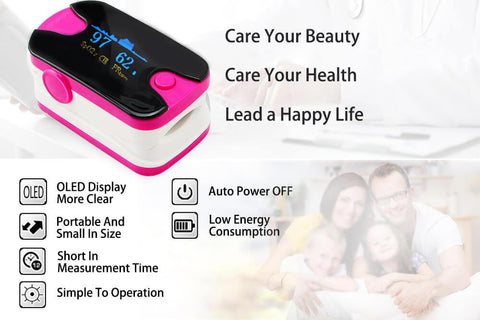 - Real-time spot-checks 
- Pulse waveform & bargraph display 
- Advanced setting for alarm 
- Functions of audio alarm and pulse sound 
- Automatic power off 
- Low power consumption down to 0.3%
- 50 hours continuous to work 
- Low perfusion ≤0.4% 
- Low voltage indicator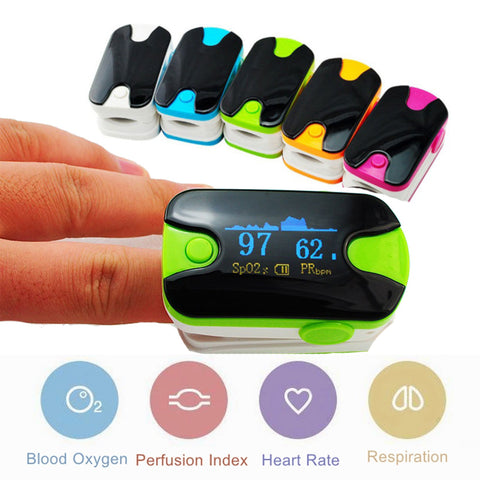 - Widely used in hospital, home healthcare, oxygen bar, community medical center, alpine area, sports healthcare etc.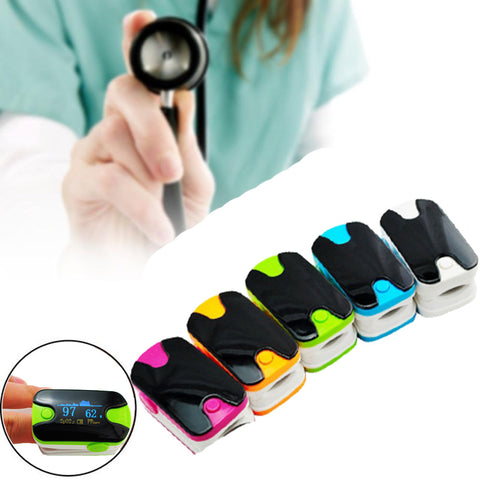 Specification:
Display 

OLED two color display 

SpO2 

Measurement range: 70~99%
Resolution: ±1%
Accuracy: ±2% (70%~99%), unspecified (<70%) 

Pulse rate 

Measurement range: 30~240 bpm
Resolution: ±1%
Accuracy: ±2bpm or ±2% (select larger) 
Low Perfusion ≤0.4% 

Power

1.5V (AAA size) 
alkaline battery x 2
Supply voltage: 2.6~3.6V 

Working current 

≤30mA 

Automatic power-off 

Automatically power off when no signal in the oximeter for more than 8 seconds 

Dimension & Weight 

58 (L) × 31(W) × 29(H) mm
60g

Package Content: 
- 1 x RPO-8B3 Fingertip Oximeter
- 1 x Lanyard
- 1 x English user's manual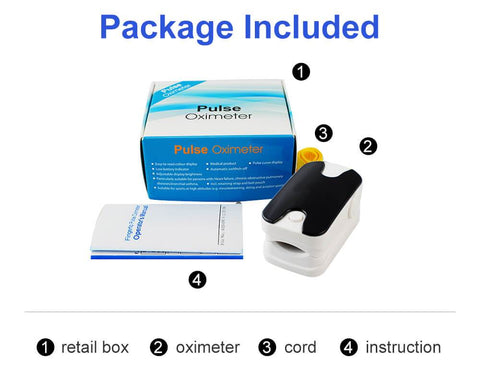 Note: 
We will not include batteries, according to China law, batteries are not allowed for international air transportation. 
This product is not intended to diagnose or treat any medical condition.  It is not a substitute for medical evaluation.
---