---
---
Accurately measure your blood oxygen level, pulse rate, and perfusion index with our pulse oximeter. 
Pulse Oximeter is a portable equipment adopting advanced technology, it mainly checks SpO2 and PR value through the finger, which provides advanced, non-invasive and scientific means for quantitative measurement of oxygen saturation.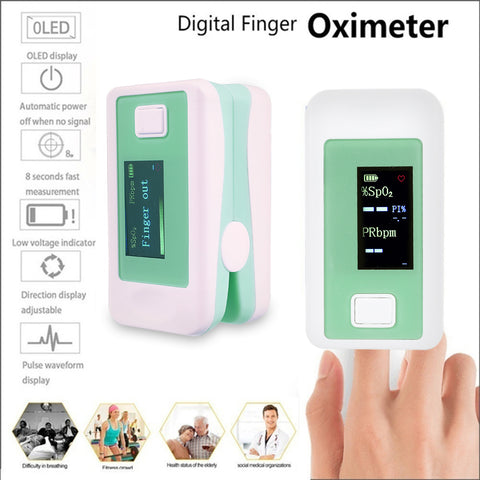 Pulse Oximeter is applicable for use in plateau area, community healthcare, oxygen bar, Fitness clubs, physical training room, family , etc.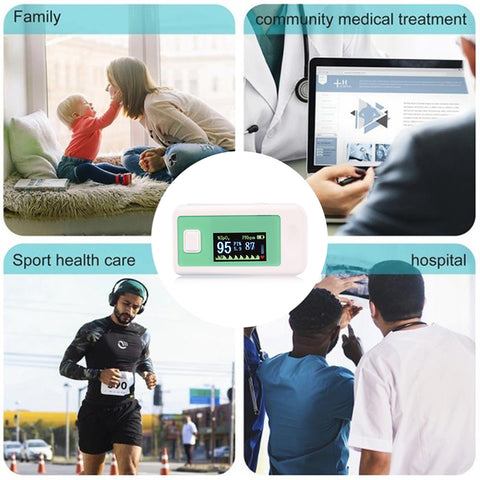 Not only the elderly need, but the busy young people also need to pay attention to their health at all times. Our products provide you with portable health monitoring services.
Wireless and lightweight, the pulse oximeter can be worn on a lanyard during activities and quickly clipped to your finger for a reading, anytime, anywhere.
View your results from our pulse oximeter immediately on the device screen.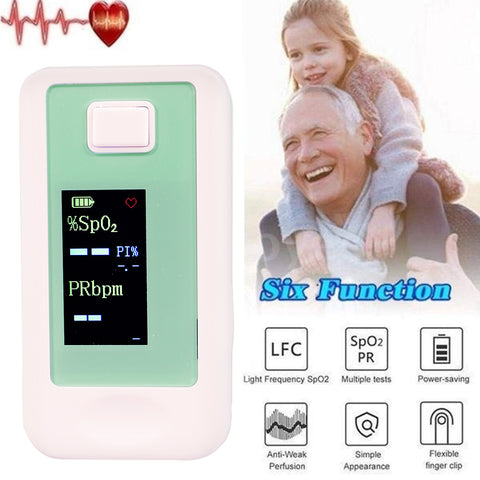 Description:
Material: ABS and food grade silicone
Power supply mode: 2 AAA batteries (not included)
Function parameter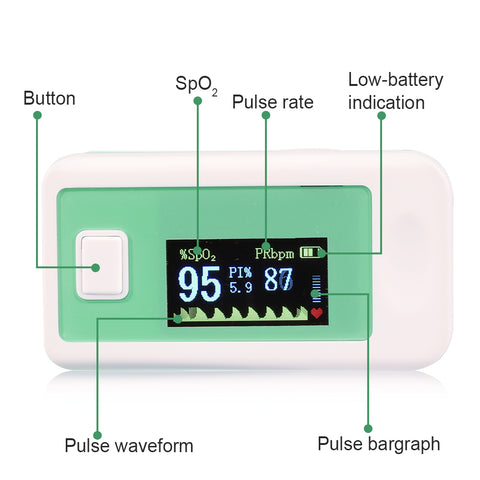 Features:
1. Display parameters are: SpO2, Pulse Rate (PR)
2.LED highlight red light display
3. Low battery display
4, Automatic shutdown function
5.Bidirectional display
6. Suitable for children over 4 years and adults (between 15Kg and 110Kg)
7, Good resistance to ambient light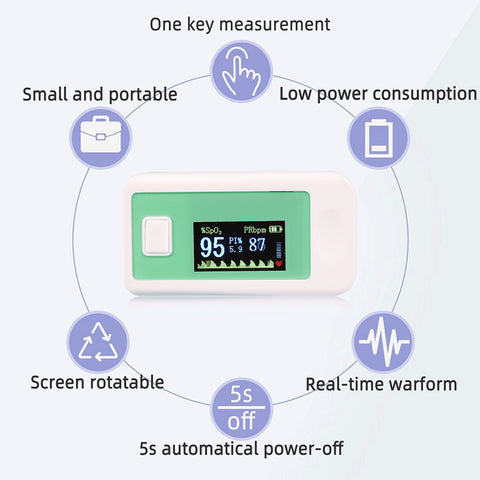 Measurement parameters:
1.SpO2
Measuring range: 70 ~ 99%
Accuracy: 70 ~ 99% ± 2%
Below 70, not defined
2.Pulse rate parameter PR
Measuring range: 25 ~ 250 BPM
Accuracy: 1% or 1 BPM
3.Perfusion index PI
0.3 ~ 20%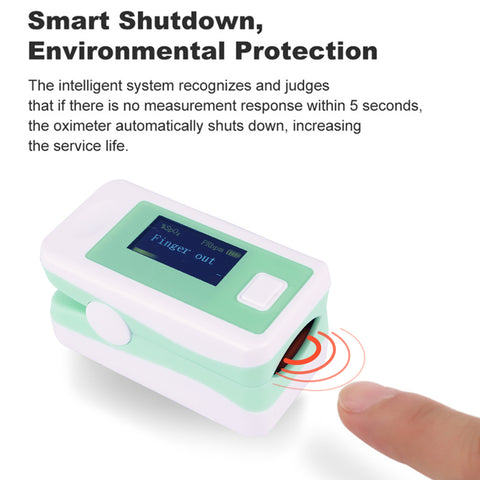 Product size: 6 x 3 x 3cm
Packing list:
1 X Oximeter
1 X Instruction Manual
1 X Lanyard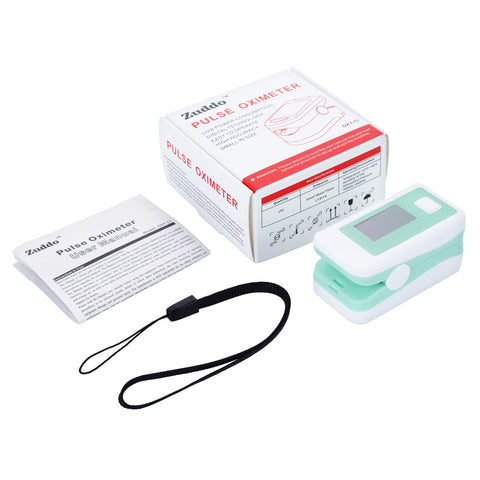 This product is not intended to diagnose or treat any medical condition.  It is not a substitute for medical evaluation.
---