---
---
Large and clear LCD, easy to read.Quickly and accurately measure blood pressure and pulse.Wrist type, simple operation with the push of a button.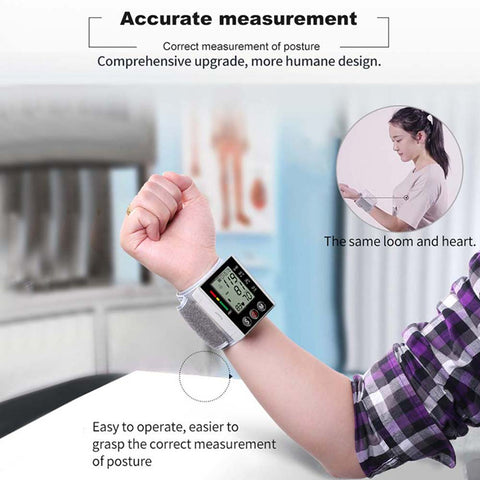 Ideal for daily blood pressure monitoring.
The dual blood pressure monitor has 99 sets of memory storage. After each measurement, the blood pressure will automatically store the measurement data. The storage capacity is full, and the old measurement data will be overwritten by the new data.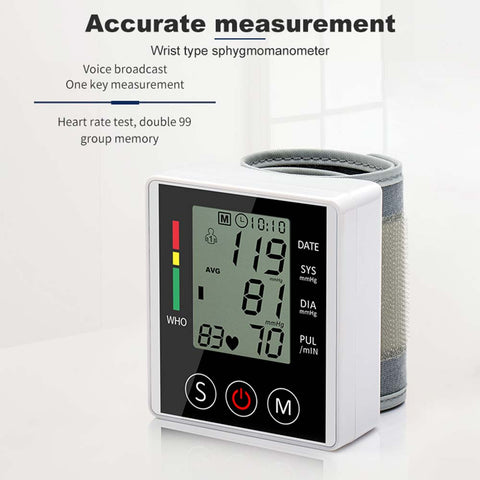 When the memory key in sleep mode is pressed, the average of the first three is displayed first, and each measurement value is checked in sequence.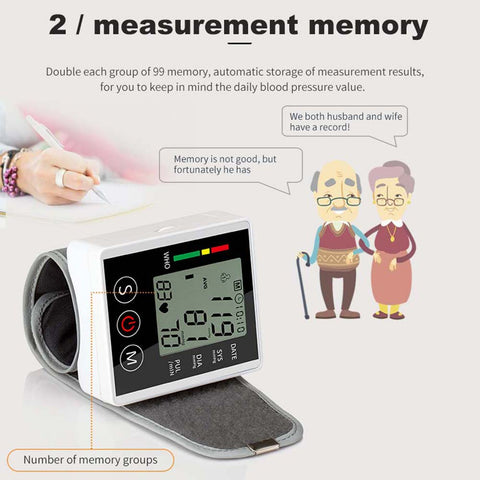 Product model: ZK-W862
Product material: ABS
Type: Wrist Blood Pressure Monitor.
Storage temperature: -20 ℃ ~ 50 ℃
Storage humidity: 15% ~ 90%
Operating temperature: 10 ℃ ~ 40 ℃
Operating humidity: 40% ~ 85%
Display: LCD digital display

Measurement method: pulse scan method / oscillometric method
Measuring range: hypertension / hypotension: 20mmHg ~ 280mmHg
Pulse: (40 ~ 200) times / minute
Resolution: 1mmHg (0.1kPa)
Accuracy: ± 3mmHg (± 0.4kPa)
Pulse: Within ± 3% of reading

Power supply mode: 2 AAA batteries (not included)
Voltage: 3V
Power consumption: 0.01W
Product size: 6.8 * 7 * 3cm (excluding wristband)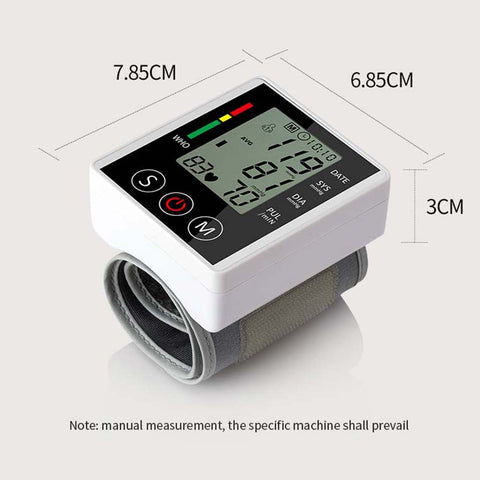 Features:
Double 99 sets of memory;
IHB arrhythmia detection;
WHO blood pressure classification;
Smart pressurization.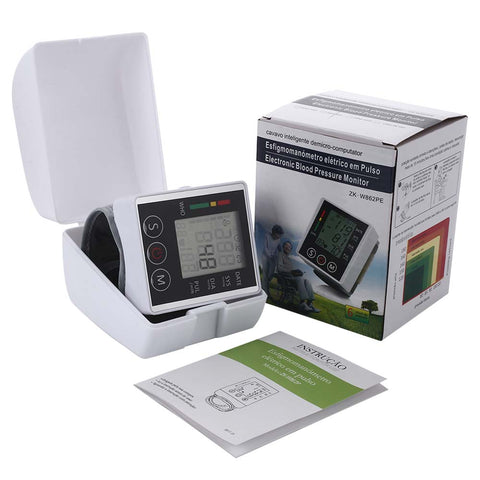 Packing content:

1 x Wrist Type Blood Pressure Monitor ( 

batteries not included

)
1 x Instructions
1 x 

Wristband
(Please note batteries are NOT included, they have been removed at manufacturing for accelerated delivery)
Note: Please read the instructions carefully before use. Thank you.
---